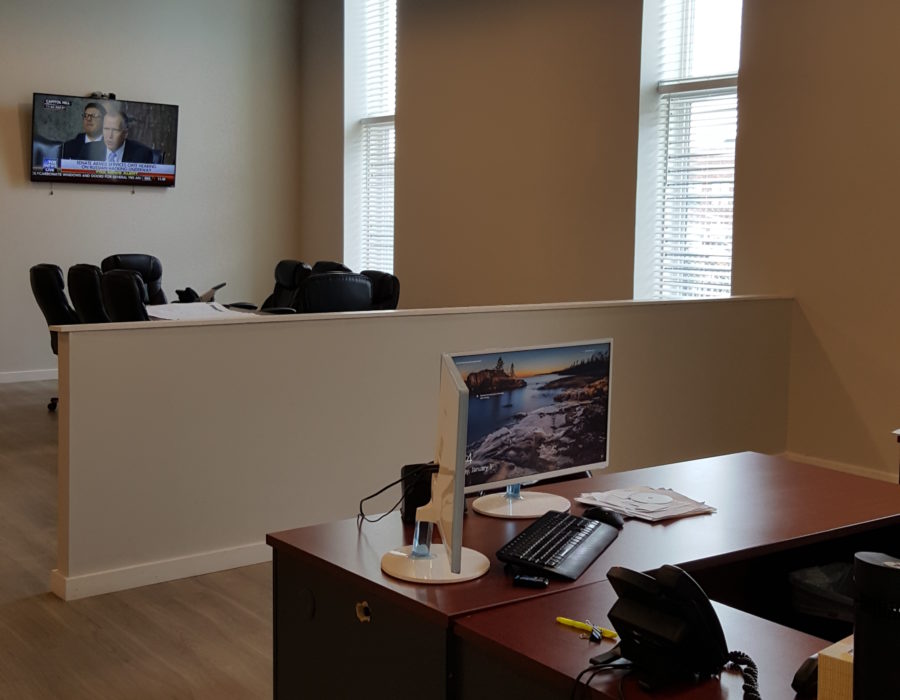 Step Inside Our Office
You'll find high ceilings, large windows and a team of dedicated professionals passionate about the community and environment. Located on the northern border of Philadelphia's Northern Liberties neighborhood, we're proud to be a contributing member of this thriving local community. We love to work with independent, self-starters that bring energy and attention to detail in every project.
The Perks
Competitive Salaries
401k Plans
Health Benefits
Dental Insurance
Vision Care
Paid Personal Days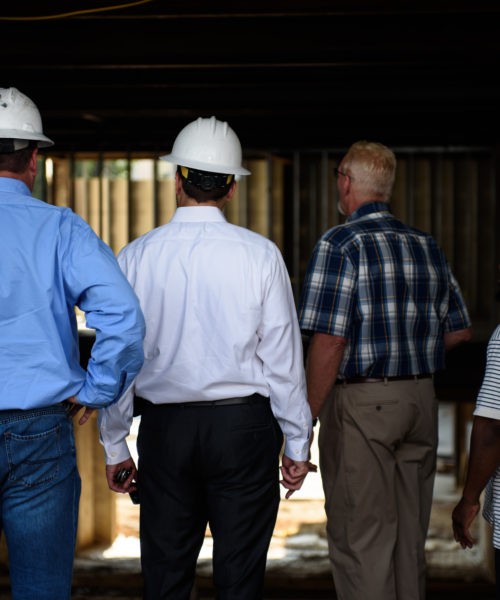 Property Manager
The Property Manager will have the full responsibility of managing daily operations at assigned properties. Tasks include maintaining property rentals, marketing and filling vacancies, screening prospective tenants, enforcing leases and securing premises.
Responsibilities:
Advertise units and negotiate lease terms
Perform tenant screenings
Act as liaison between tenants and property owners
Collect rent on a monthly basis and handle late payments in a timely manner
Maintain property by addressing tenant complaints, completing repairs, contracting landscaping and snow removal companies and enforcing rules of occupancy
Coordinate maintenance schedule with Maintenance Coordinator
Create, mentor and manage a cohesive property maintenance team
Qualifications:
Bachelor's Degree in Real Estate Property Management or related field
5+ years' experience in property management
Strong interpersonal skills
Enhanced negotiation abilities
Proficient in computer programs, including Microsoft Office
Ability to work independently
Leasing Agent
As a Leasing Agent, you will become the public face of our property and the key liaison between the management office and our current and prospective renters. We're looking for a friendly, outgoing individual who has previous sales experience and can offer exceptional service to our renters.
Responsibilities:
Meet with prospective renters and take them on tours of the units that interest them
Prepare and execute leases in accordance with our property standards and regulations
Conduct credit checks and other background tasks to qualify potential renters
Collect application fees, security deposits and rent payments
Follow up with prospective renters
Establish rapport with tenants and provide personalized service
Monitor use of community facilities, including mail and fitness center
Qualifications:
Bachelor's Degree
3+ years' experience in leasing, hospitality or administrative work
Excellent problem solving and communication skills
Ability to multitask during busy periods
Strong knowledge of the real estate industry
Safety Officer
We are looking for a responsible Safety Officer to facilitate compliance with occupational health and safety (OHS) guidelines. You will provide advice on measures to minimize hazards or unhealthy situations. You will also be on a constant lookout for violations.
The ideal candidate will be a responsible individual who swears by OSH regulations. Your work will be largely focused on prevention, and you should be passionate about establishing a safe workplace according to legal standards, to foster a culture of attention to health and safety. The ideal candidate will also be detail-oriented and ready to act in emergencies.
Responsibilities:
Support the development of OHS policies and programs
Advise and instruct on various safety-related topics (noise levels, use of machinery etc.)
Conduct risk assessment and enforce preventative measures
Review existing policies and measures and update according to legislation
Initiate and organize OHS training of employees and executives
Inspect premises and the work of personnel to identify issues or non-conformity (e.g. not using protective equipment)
Oversee installations, maintenance, disposal of substances etc.
Stop any unsafe acts or processes that seem dangerous or unhealthy
Record and investigate incidents to determine causes and handle worker's compensation claims
Prepare reports on occurrences and provide statistical information to upper management
Qualifications:
Proven experience as safety officer
In depth knowledge of legislation (e.g. OSHA/EPA) and procedures
Knowledge of potentially hazardous materials or practices
Experience in writing reports and policies for health and safety
Familiarity with conducting data analysis and reporting statistics
Proficient in MS Office; Working knowledge of safety management information systems is a plus
Excellent communication skills with the ability to present and explain health and safety topics
BSc/BA in safety management, engineering or relevant field is preferred
Certificate in occupational health and safety
Construction Site Superintendent
We're looking for a Construction Superintendent to oversee, manage and direct all aspects of a project from beginning to end. The ideal candidate will have excellent leadership qualities that allow him or her to take control of a project and produce results. He or she will spend half of their time in the field and the other half in the office.
Responsibilities:
Create estimates for build-out projects, including labor, supplies, materials and other ancillary costs
Drive cost-effective project management techniques and strategies in the field
Hire and assign construction work to each project
Maintain a daily job site log
Coordinate all construction services and activities
Maintain strict build-out construction schedule and make changes as necessary to ensure deadlines are met
Educate Property Managers and Leasing Agents on aesthetic and practical choices for build-out
Qualifications:
5+ years' experience as a Project Superintendent in the construction industry
2+ years' experience in build-out construction preferred
Proficient in Windows operating systems and associated software
Experience working on smartphones and tablets
CAD experience a plus
Ability to work with numerous contractors and sub-contractors in an efficient manner
Maintenance Technician
The Maintenance Technician will be responsible for performing general maintenance and repairs on facility equipment and property structures, in addition to performing grounds maintenance. All work will be done in compliance with EPA, Hazmat and OSHA safety rules and regulations.
Responsibilities:
Perform minor building, HVAC, plumbing, electrical and painting repairs as necessary
Implement preventative maintenance measures
Maintain inventory of repair equipment and supplies
Complete inspections of offices and laboratories with Maintenance Manager
Respond quickly in the event of an emergency, notify appropriate personnel and follow safety protocol
Perform other maintenance duties as request
Qualifications:
High school diploma/GED required
Physically capable of lifting 50 pounds unassisted
Experienced in operating a variety of equipment, including snow blowers, lawn mowers and small hand tools
EPA certification required
Effective written and oral communication skills
Able to work well with minimal supervision
Ability to prioritize tasks and follow specified procedures